CCRES is unique because we strive to do more than provide high quality caring staff. We invest in all the communities we reach, supporting programs that directly benefit students and families. We are always looking for opportunities to make a difference. CCRES makes a difference in the lives of children and families by providing grants to non-profits throughout our service territory. Not only do we provide financial support, but we also contribute our time and energy. Throughout the year, you will find CCRES office and field staff participating in or leading a variety of creative, successful fundraising events.
Apply for a CCRES Grant for your community!
Applications are accepted from January through March and notifications will be sent in July. The typical funding range is $1,000 – $5,000. CCRES will consider larger requests if extenuating circumstances warrant. Matching funds, a specific dollar amount that the grantee or other outside party contributes to the project, are required. Exceptions for in-kind contributions may be considered.
Project/Program (Funding for specific initiative or new endeavor, not general operating support)
General Operating Support (Funding for the general purpose of work of an organization including personnel, administration, and other expenses for an existing program)
Challenge (Funder sets fundraising goal for grant seeker to reach; reward if met)
Capital (Funding for construction or equipment)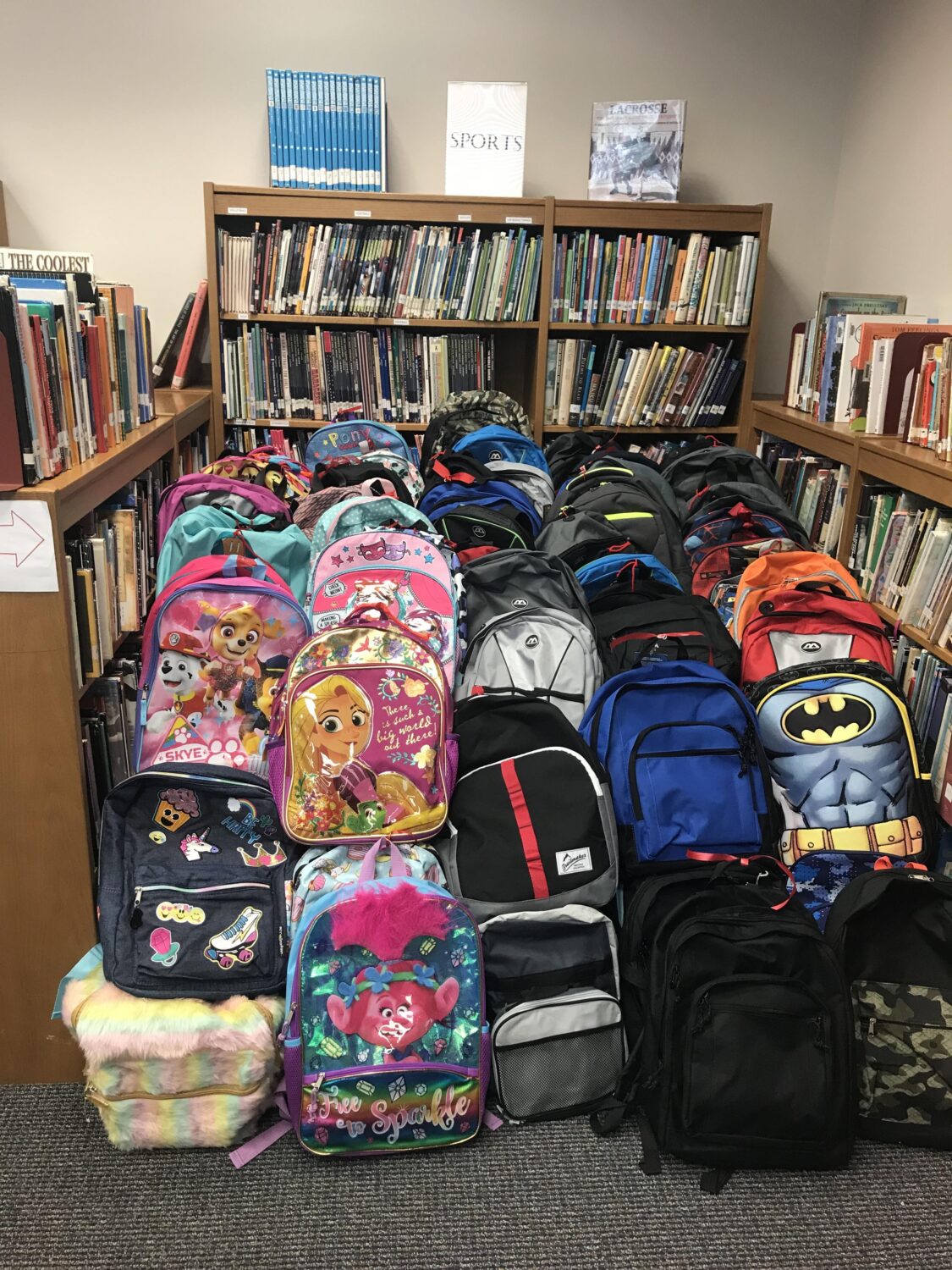 Funding Priorities
The CCRES Board of Directors established the
following funding priorities for CCRES grants:
• Regional Education Services
• Community Services for At-Risk Youth
• School Projects Focusing on Student Development
• School Projects Focusing on Student Achievement
Funding Restrictions
CCRES is not considering inquiries from or for:
• For-profit organizations
• Individuals
• Endowments
• Fellowships
• Lobbying
• Political Action
Download Your Application Packet Here
CCRES Grant Application Instructions
Grant Cover Page – Fillable Form
Grant Report -Fillable Form
Meet Our Grant and Scholarship Recipients
Let our previous awardees inspire your next great ideas! These are some of the great examples of CCRES community involvement.
2023-2024 Grant Recipients
Valley Forge Educational Services (VFES) was awarded $4,500 to fund their Vanguard Upper School Media Learning Center!
VFES serves children and adults from 11 nearby counties. The Vanguard School is an approved private school within VFES with approximately 250 students ranging from 4-21 years of age, who require a high degree of individualized attention and intervention due to autism spectrum disorders, developmental disabilities, and speech
and language deficits. Other divisions include the Vanguard Transition Center for those aged 18-21 and the Adult and Specialized Recreation Services for those aged 21 and older.

Vanguard Upper School Library opened in 1998 and although advanced when it opened, has not kept pace with the dramatic pivot to online and digital learning and technology, evidenced based practices and student interests. The new design will prepare students with special needs to become resilient, technologically experienced learners and also help students and staff respond to the pandemic's impact on academic progress.

The new design features a collaboration zone with soft seating, 3D printer, gaming zone, media teaching zone with computer teaching areas including a green screen, and desks and storage. This new space will provide a state-of-the-art environment that supports wellness, learning and student engagement.

Kate Mullen, Development Coordinator of VFES stated "Thanks again, Sharon, for helping to facilitate CCRES's grant for this project. Our students and teachers really love this new space!"
2023-2024 Scholarship Award Recipients
Congratulations Nina R. for being one of five students from the Technical College High(TCHS) – Pickering to receive one of our new scholarships!
Pictured: LEFT -Nina, CENTER: Mr. Leon Spencer, CCRES Board Chairman, Erin Petters, Principal TCHS-Pickering and presenting the award to Nina and her mom. RIGHT: Mr. Leon Spencer, CCRES Board Chairman, Ms. Sharon King, CCRES Board Secretary, and presenting the award to Nina and her mom.
Other recipients not pictured received the following awards:Jacque S – $2,200 – For the purchase of tools needed to attend the Automotive Training Center (ATC).Caleb A – $5,050 – For the purchase of tools needed to attend the Penn College of Technology (PCT).Wesley B – $1,507.07 – For the purchase of tools needed to attend Penn College of Technology (PCT) in the field of electrical construction.Nicklaus M – $1,998 – For the purchase of tools needed to attend Penn College of Technology in the field of building construction. (see the News and Events section for the complete story)
Past Recipients
2023-2024 Grant Recipients List
A Day Away
ARC of Chester County
Avon Grove Education Foundation
Barclay Friends
Barn at Spring Brook Farm
Bournelyf Camp
Boy Scouts of America CC Council
Boyertown Area School District
Brandywine Conservancy & Museum of Art
Bridge Academy & Community Center
Camp Dreamcatcher
Chester County Art Association
Chester County Dept of Mental Health/IDD
Chester County Economic Development Foundation Chester County Futures
Chester County Intermediate Unit
Chester County Opportunities for Industrialization Ctr
Chester County's Children
Chester Upland Youth Soccer
Coatesville Area School District
Coatesville Center for Community Health Coatesville Youth Initiative
Communities That Care Greater Downingtown Community Arts Center
Crime Victim's Center of Chester County
Delaware County Intermediate Unit
Downingtown Community Education Foundation Drexel University
First Presbyterian Church of West Chester Foundation for Free Enterprise Education
Friends Assoc. Care & Protection of Children Gemma Services
Honey Brook Community Library
Hope Beyond Borders
Housing Partnership of Chester County
Interboro School District
Junior Achievement of South Central PA
Kennett After-School Association
Kennett Consolidated School District
Kennett Education Foundation
Kennett Library
Lancaster-Lebanon IU 13
Main Line Art Center
Maternal Child Health Consortium of CC
Melton Center
Minding Your Mind
Mission for Educating Children w/ Autism (MECA) Mom's House, Inc. of Greater Philadelphia
Montgomery County IU Education Foundation Music Works
Norristown Area School District
Operation Warm
Oxford Area Neighborhood Services Center
Oxford Education Foundation
Parkesburg Point Youth Center
Phoeniville Area Positive Alternatives (PAPA) Phoenixville Communities That Care
Phoenixville Community Education Foundation Pottsgrove School District-Lower Pottsgrove Elem Sch Reins of Life
Retired Senior Volunteer Program RSVP
Royer-Greaves School for Blind
Sebastian Riding Associates, Inc.
Senior Community Services
Souderton Area School District
Springfield Area Educational Foundation
Stroud Water Research Center
Surrey Services for Seniors
T & E Care
The Fund for Women & Girls
The Garces Family Foundation
The Lord's Pantry
The Pathway School
The Phelps School
The Radar Project
The Stone Garage Youth Center
The Timothy School
Theatre Horizon, Inc.
Thorncroft Equestrian Center
Tick Tock Early Learning Center
Trellis for Tomorrow
United Way of Chester County
Uwchlan Ambulance Corps
Valley Forge Educational Services
Volunteer English Program
West Chester Communities That Care
West Chester University
Westside Community Center
Whitemarsh Township Parks & Recreation Women's Resource Center of Delaware Valley YMCA of Greater Brandywine-Upper Main Line YMCA of Greater Brandywine-Upper Main Line Young Men & Women in Charge
Youth Mentoring Partnership
Young Men & Women in Charge
Youth Mentoring Partnership
Youth Mentoring Partnership