Come work with great people who are committed to improving the lives of children and adults with educational and behavioral health needs! We enjoy working with enthusiastic individuals dedicated to "making a difference every day." Our responsive team is ready to serve you. CCRES provides professional resources, paid training, and coaching so that you can be successful!

Sign-on Bonuses Now Available up to $5,000!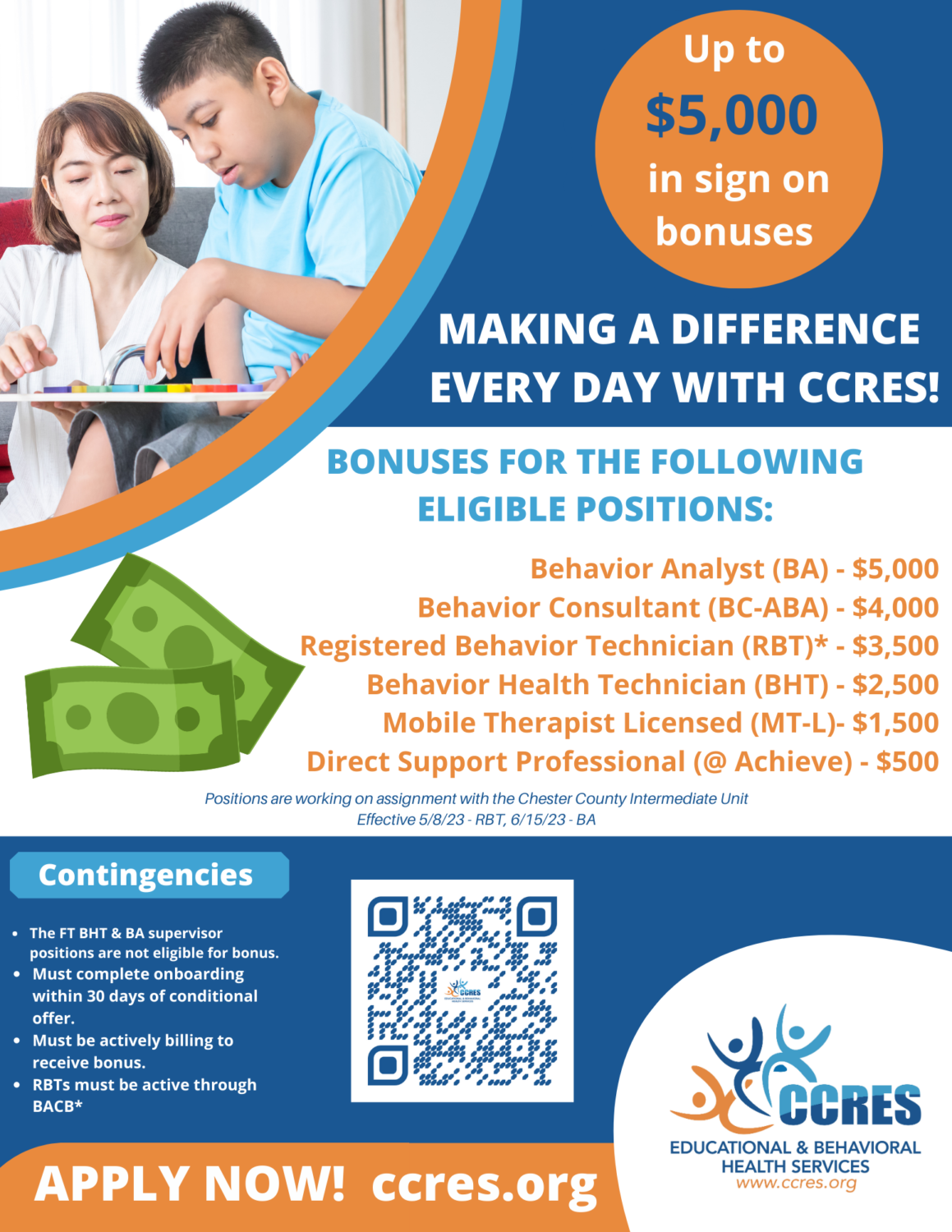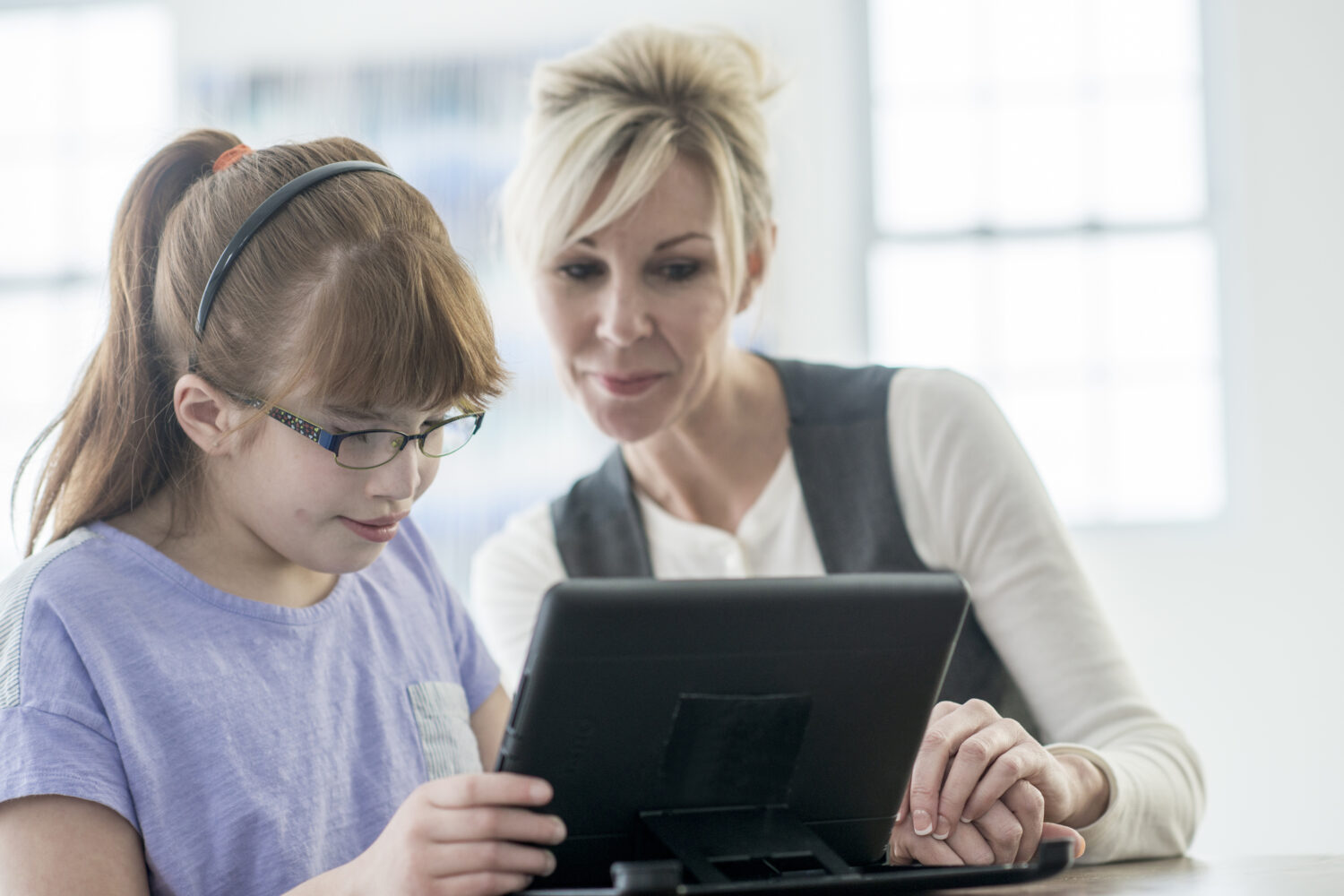 Why Work for CCRES?
Excellent Compensation
Earn competitive rates with opportunities for growth. Learn more about benefits here.
Flexibility
Are you seeking a job with school hours, summers off, or complements your course schedule? Would you like to work in your local school district? We offer a variety of positions and schedules to accommodate YOUR lifestyle.
Coordinated Onboarding Process and Superior Employee Support
You will have a designated recruiter to match you with the perfect job regarding location, type of client, and skill level. Your success is our priority. Your recruiter will also be your ongoing resource person during your journey with CCRES.
Give Back Just by Working
Your work enables CCRES to provide grants and sponsorships to other non-profits in your community.
Get PAID to LEARN!
Whether onboarding or keeping your certifications current, we offer paid training during your career with CCRES. Some trainings may include CPR and First Aid. CCRES paid training programs lead to higher salaries. Learn more to earn more!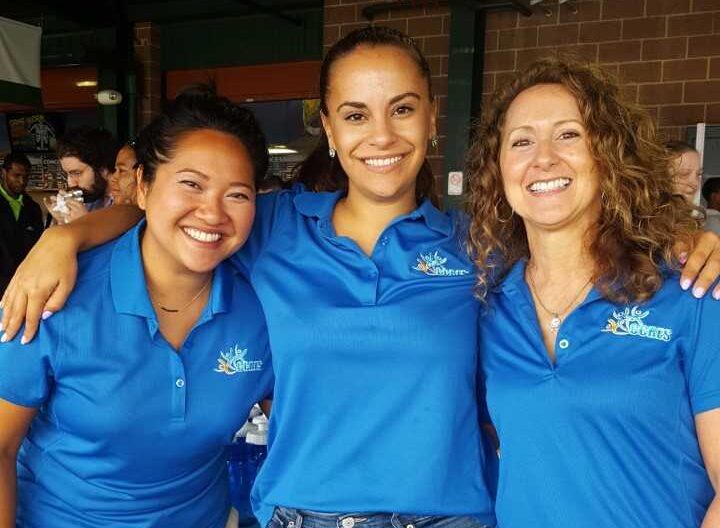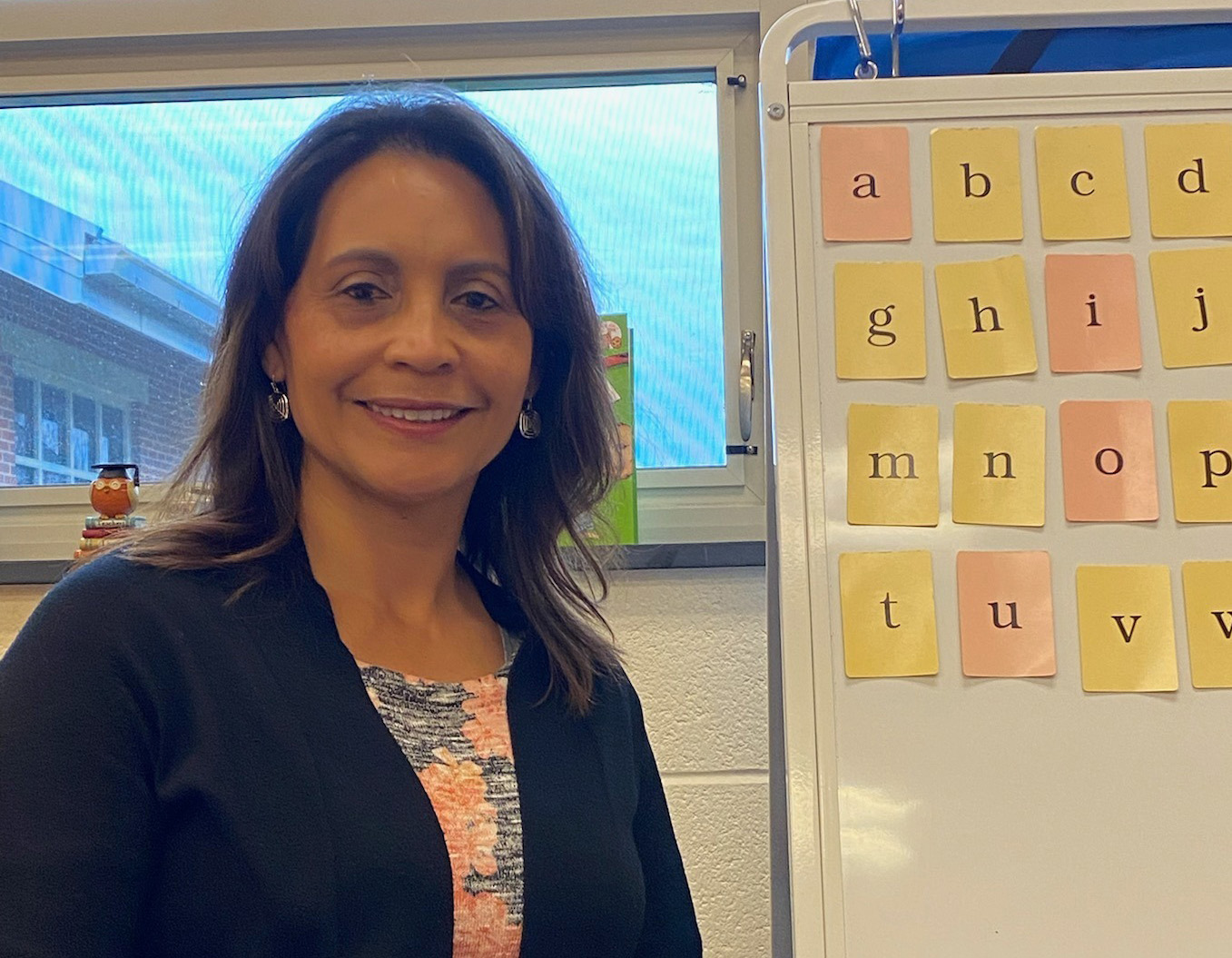 GROW with us!
Start your CAREER here. CCRES offers career advancement and training to support your career growth! You will find employees who started as PCAs now work full time in our main office. Employees earning advanced degrees can be promoted within their districts. Learn more about tuition discounts through our Collegiate Partners!
Credentials and Clearances
As required by state and federal laws, all applicants working in public or private schools, including independent contractors, must undergo criminal background checks and supply various other documents during the hiring process and ongoing during your relationship with CCRES. For an overview, please visit the Credentials and Clearances Page.
Different roles have different requirements, so please apply to schedule an interview and discuss the details with a member of our Recruitment Team!