CCRES Board of Directors has approved the next group of team members for recognition. We are thankful to have so many fantastic individuals working with CCRES. These four individuals below are just a few great examples of the dedicated, hardworking staff that make a difference at CCRES every day! Individuals are selected by their peers and CCRES administrative staff from our 4 different divisions: Our Main Office, Home & Community Services and Advanced Clinical Services, both through the Chester County Intermediate Unit, and our District Services. We appreciate and value all of our staff and are thrilled to highlight this special group of four team members this month!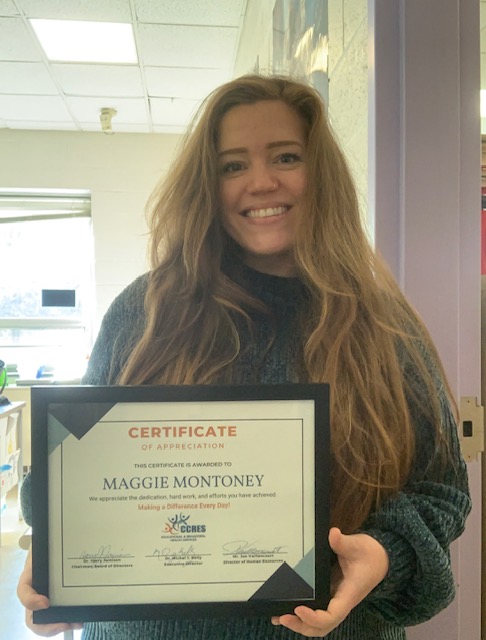 Maggie has been part of the CCRES team since 2020 at Hillside Elementary School in Tredyffrin-Easttown School District as a Science Paraprofessional. She received her Bachelor's degree in Elementary Education and Music Studies From Rider University. Maggie has made an impact with her students by setting up fun, hands-on science labs. She also supervises the after-school program and is part of the dismissal process at school. Maggie is very appreciated by her co workers at TESD, who can't say enough great things about working with her. Thank you Maggie!
Jennifer has worked with CCRES in the CCIU Home & Community Services Program for over 21 years. She first started in Therapeutic Staff Support and then became a Behavior Health Technician, providing her the work/life balance she was looking for. Jennifer maintains a positive and professional attitude and has assisted dozens of children and families over the years to achieve a higher level of independence. We appreciate you Jennifer!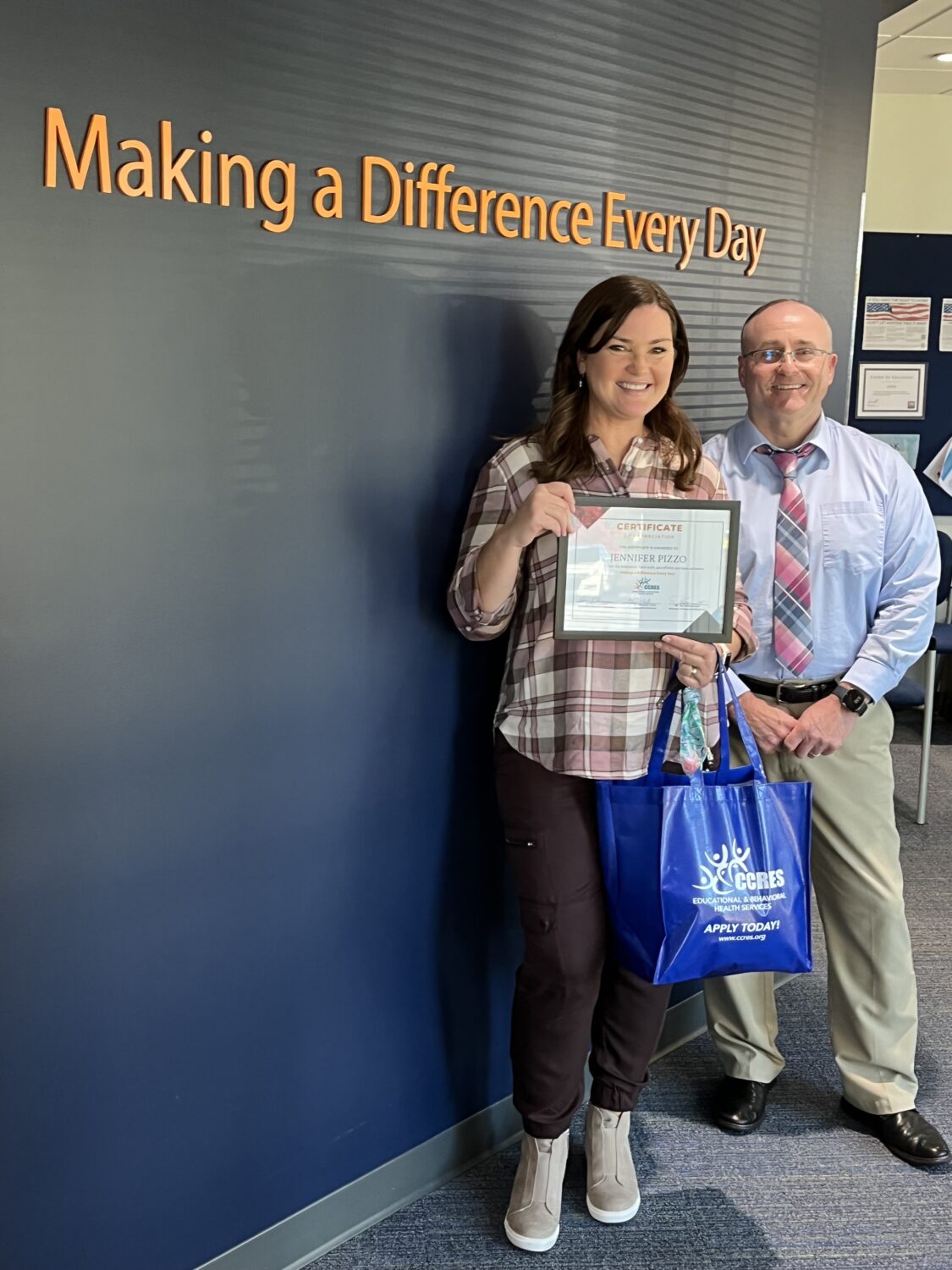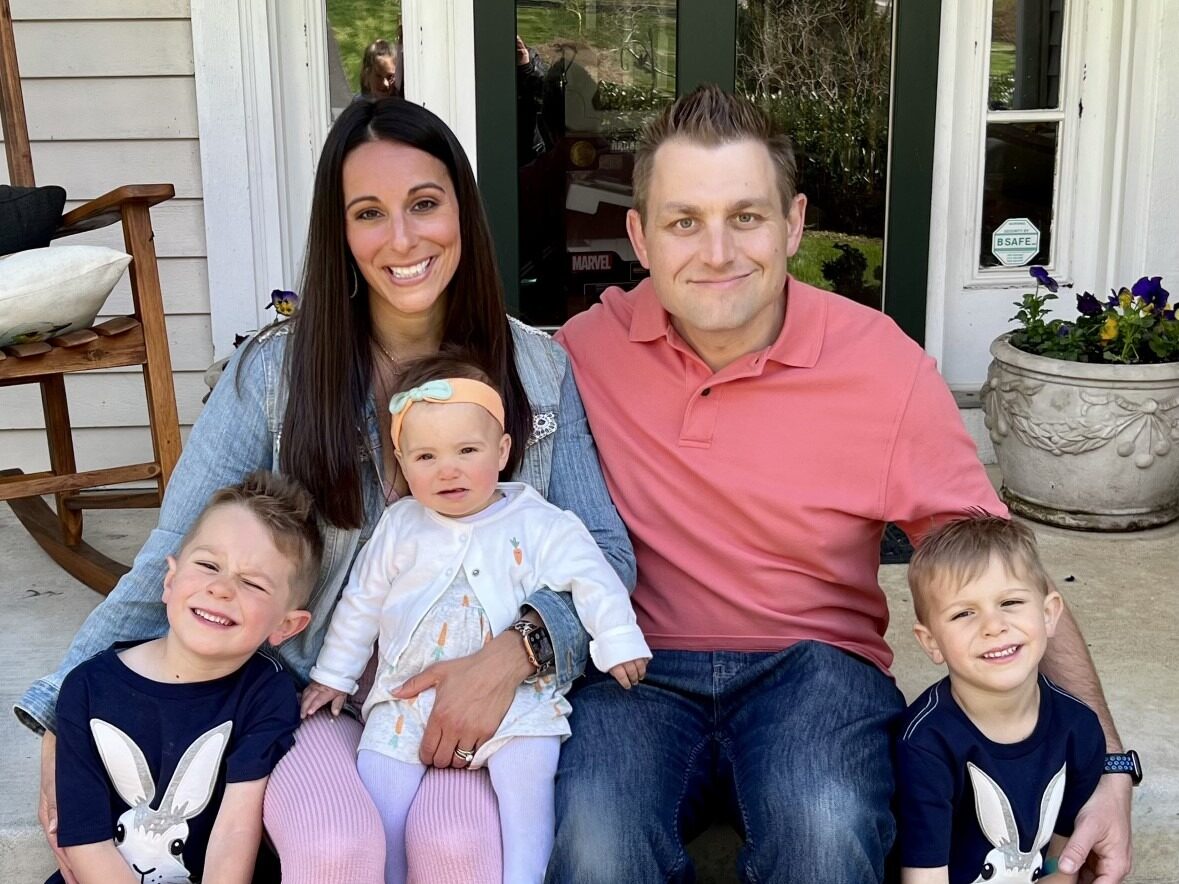 Ron has a combined total of eight years with CCRES. He started as a Therapeutic Support Staff in 2012 and received his Master's degree in Applied Behavior Analysis. Ron now supports the Kennett Consolidated School District as a Board-Certified Behavior Analyst, through the CCIU. He consistently demonstrates strong training and consulting skills, is an asset to his colleagues, and is instrumental to the success of his students. We value you Ron!
Kristin joined CCRES four years ago as a Personal Care Assistant working in the Avon Grove School District and provided exceptional care to students in need. In August of 2021, Kristin was promoted to the CCRES administration as a Human Resources Recruiter who immediately made a positive impact on our team. She consistently demonstrates credibility in the field through her diligence, compassion, and support of her colleagues. We are thrilled to have you on the CCRES team Kristin!