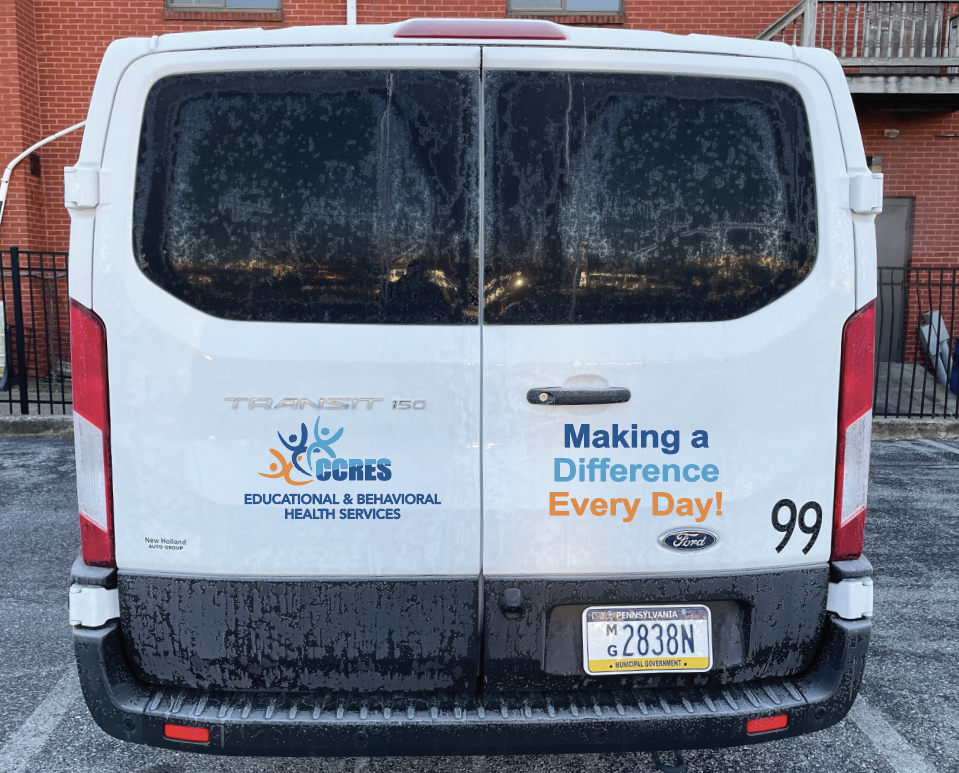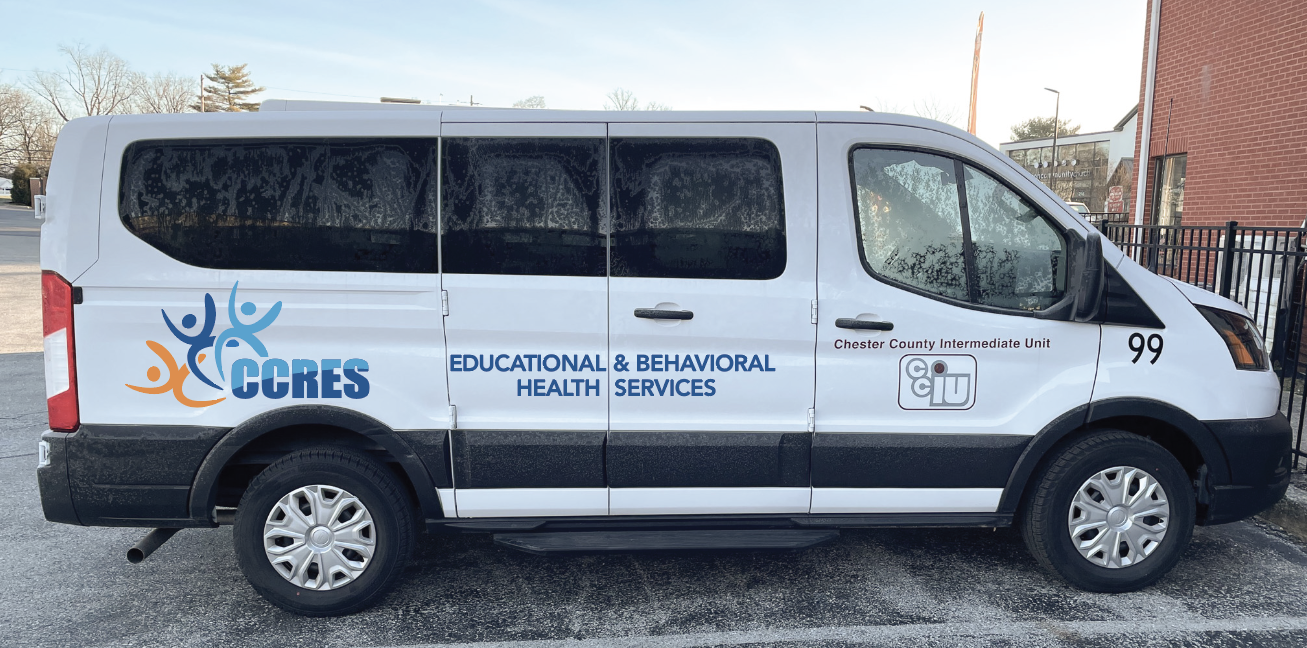 CCRES is a local nonprofit organization based in Downingtown PA. CCRES formed in partnership with the Chester County Intermediate Unit in 1999 in effort to meet the increasing need for reliable, high quality educational and behavioral health services to schools, intermediate units and community programs.
Through our work we are able to fulfill one of the primary aspects of our mission which is to provide grants and sponsorships. CCRES provides funds to other local non-profits that benefit students, families and adults in the communities that we serve.
Recently CCRES funded the acquisition of two transport vans for the Achieve program operated through the Chester County Intermediate Unit. Reliable and comfortable transportation is essential to the program to facilitate the community participation in activities which comprises 25% of the program location requirement. Activities are based upon the unique interests of the consumers and may include outings to the library, local businesses and restaurants, parks and gyms. CCRES also supplies the Direct Support Professionals (DSP) who assist the consumers in the program and drive the vans to the off-site locations. DSPs typically work with clients in small groups along with therapists and other CCIU staff, creating engaging, enriching and beneficial experiences to help the consumers grow and learn.
Achieve is located at Mill Town Square Shopping Center, 150 E. Pennsylvania Ave., Suite 430, Downingtown, PA 19335. It is a program for adults with disabilities, ages 21 and older, who wish to develop a wide range of life skills while engaging and participating in their community. Achieve uses a person-centered approach to develop learning opportunities based on the unique skills and interests of the individual.
Laurie Masino, Supervisor, Community Based Instruction & Adult Services at the Achieve Program stated that "the acquisition of the vans and the dedicated Direct Support Professionals are crucial to allowing the clients to engage with the local community."