CCRES has extended congratulations to Allison Kalemjian for recently achieving a 5-year milestone anniversary working for the behavioral health services staff provider.
Allison joined CCRES in 2018 as a Registered Behavior Technician providing support to students in a school setting.
In 2019, Allison transitioned into the HR office providing Administrative Support and moved into the HR Recruiter role in 2020

Her favorite part of being a team member of CCRES is working alongside coworkers that have become family, and hiring wonderful candidates to make a difference in the lives of the clients that CCRES supports.
In her personal life, Allison enjoys spending time with her husband, Kyle, their one-year-old son, Mason, and their crazy pitbull, Callie.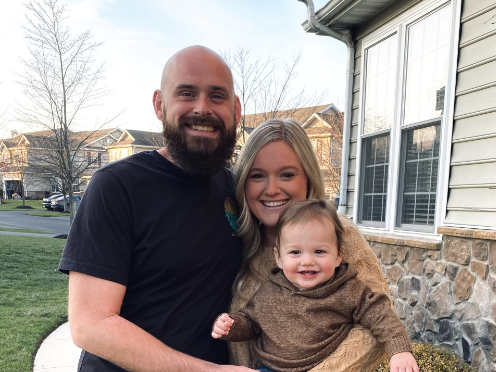 Her life nowadays is spent chasing around her son, taking walks around their neighborhood, and going to local parks.
Allison loves spending nights at home with her family, going to the beach, and teaching her son the Eagles chant song.
"Allison is an amazing colleague," said her supervisor, Thuy Yancey. "Not only does she provide recruitment, employee relations, and staffing support, she has developed as a leader in the training and development of new colleagues to the CCRES office.
Her supervisor notes Allison's tremendous expertise and her ability to take swift action under pressure.
"She takes the time to get to know her staff and business partners and continuously gives her heart in the role of an HR Recruiter," Yancey said. "We are extremely honored to have Allison Kalemjian as part of our team at CCRES!"
CCRES is a non-profit human resources organization that partners with intermediate units, school districts, and behavioral health programs to provide support staff working with children and adults with special needs.